Wow! After 3 years on the trusty ol' "lilremke" blog we have moved! We wanted something with our own domain name that we could make our own and use as a tool for e-mail, blogging, and general updating for our move overseas- so here we are at theremkes.com! Be patient with me as I struggle through learning HTML code, and try to make the site functional for us. Also, there will be some password protected pages, so if you are interested in viewing those please e-mail me at jordan@theremkes.com.
Ok- so onto the post!
This week I am 37 weeks pregnant: i.e. full term! Evie weighed in at 5.7 pounds at our ultra-sound this week, and we are clear for labor (meaning if I go into labor they won't stop it…)
The last couple weeks of a pregnancy is funny. I am still nesting like crazy- but have kind of ran out of big projects (which is good, Drew is so thankful to have our house back in order) the house still needs cleaned, but with such a large belly and little amounts of sleep, the energy doesn't much match the desire to get things done.
Also, I am trying really really hard to enjoy these days with my girls before things get crazy…but am having such a hard time waiting. I want the next stage to start now, I want to meet our baby girl, I want to not be sleeping because of an actual baby (not just because I am uncomfortable and have to pee.) and I want labor to be behind us!  I have to remind myself constantly to just enjoy each day I get to love on my daughters and enjoy this moment in our life.
So, we are in holding pattern. Waiting to meet Evie and trying to prepare as much as possible but also trying to enjoy this "calm" before the storm. (Our house is never really calm with a 2 and 3 year old…but calmer than it will be!) Pray for us!
I will leave you  some of my favorites of life right now:
cooking with the girls is always an adventure


One of Kead's favorite things to do with Drew these days is play Wii. He loves it.


I love this one of Kead. It took her 45 minutes to join her friends at this birthday party and play in the foam pit. She is not much of a risk taker in these things…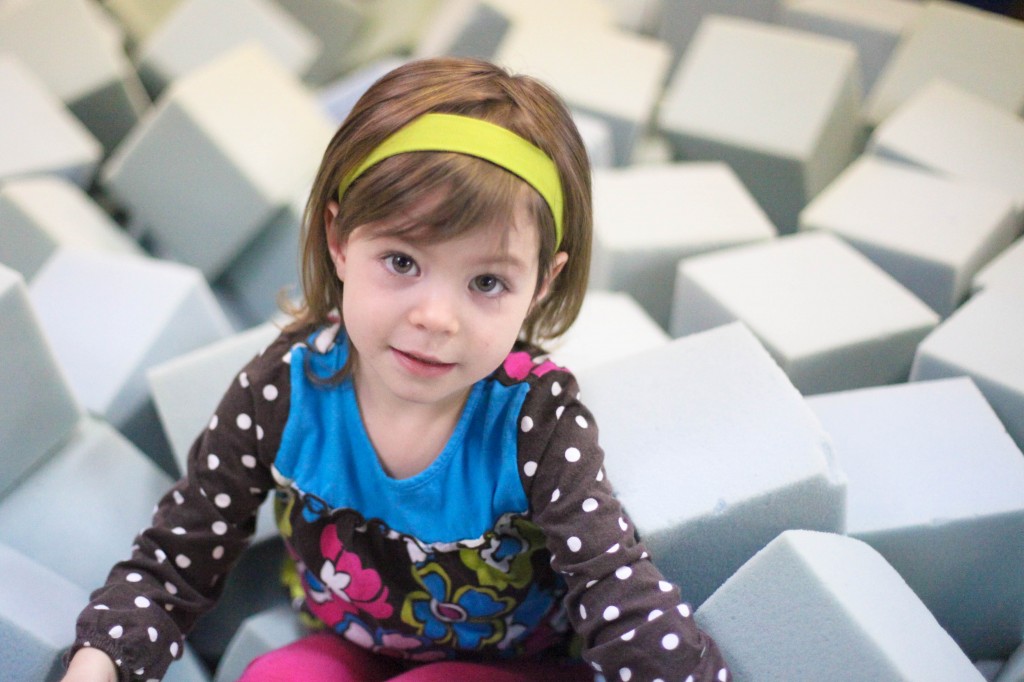 Sayla, on the other hand, had a blast jumping and being thrown around and swinging from the rings. Such different girls!


…and one last one, at the same party. This is what being 3 is all about! :)
Well, Thanks for stopping by- make sure to update your google reader to our new site!