My little sis recently asked how we got a picture of our family where all three kids were looking at the camera. The answer is: rapid shooting! Kirst was so kind to take about 250 photos (seriously) in a 10 minute span while my bro-in-law waved jelly beans and danced behind the camera… all with the hope that just one of them would be fridge worthy. I generally don't love "posed" photography, but while getting ready to move overseas we are wanting at least one picture that we can give to family and friends. However, I think in years to come I will cherish the out-takes more than the actual "keeper".
here are a few that made me laugh: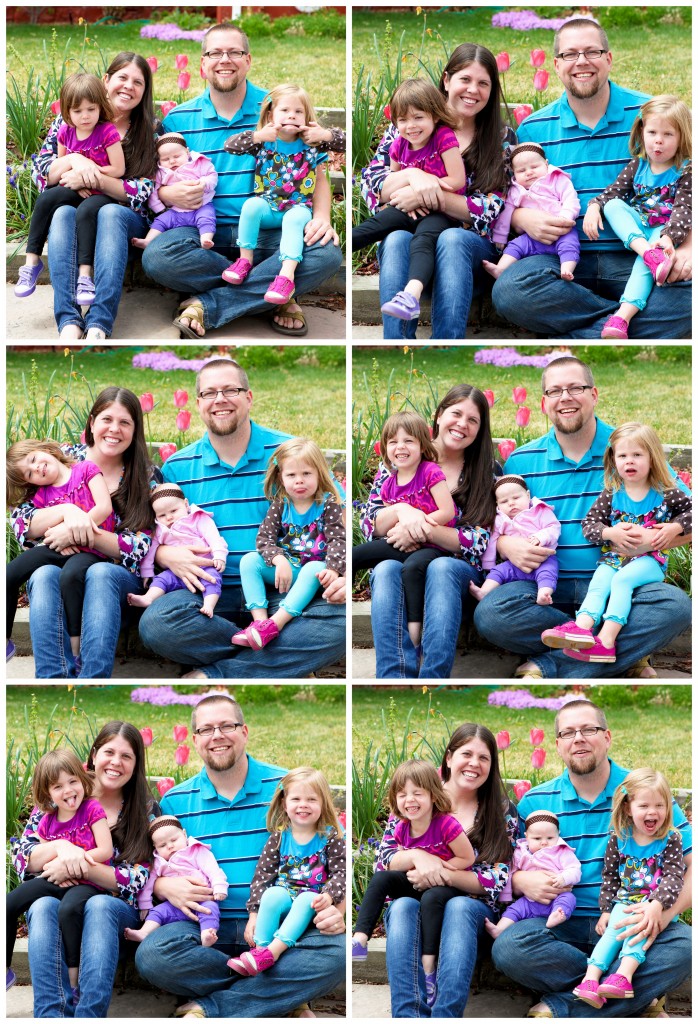 and the winner of the Family Picture 2011 is…

Thanks Adam and Kirstin for all your crazy antics to help us get a picture of our fam!