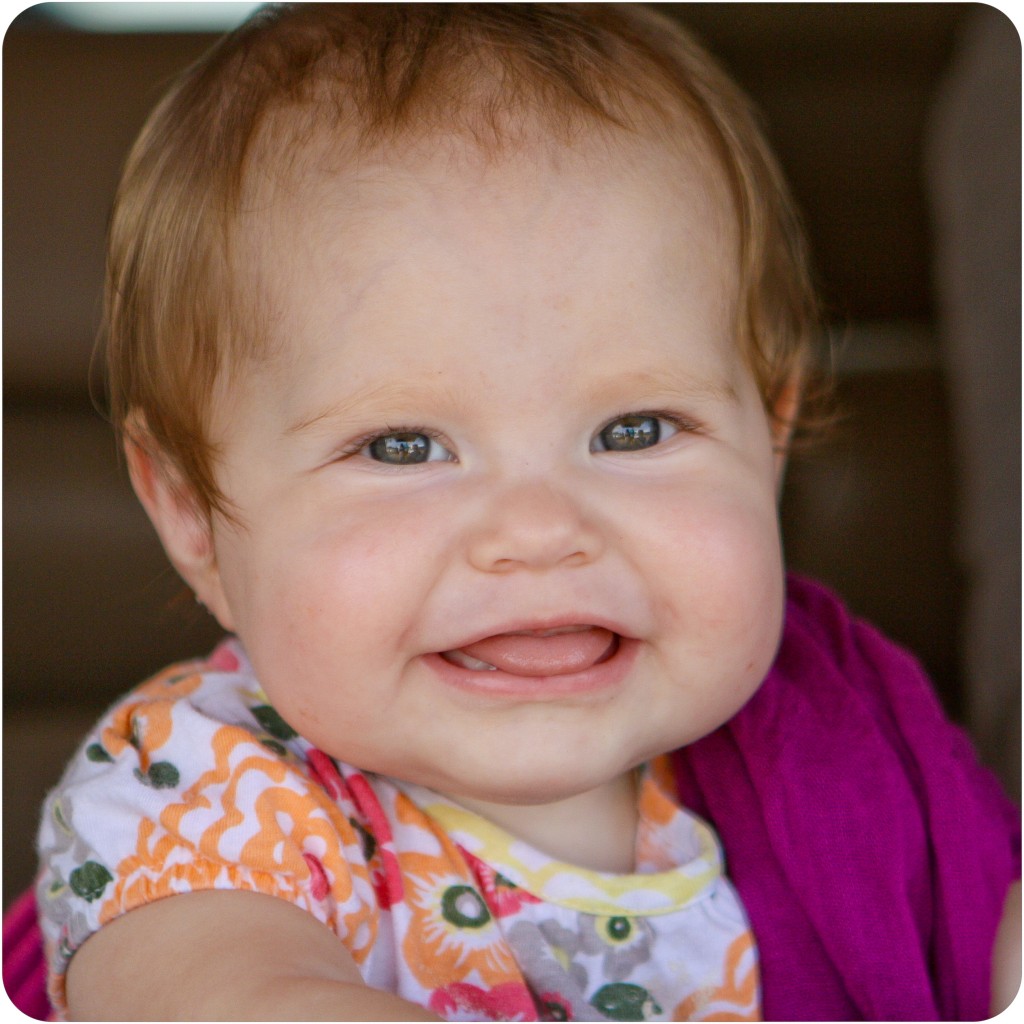 After the last post I realized I didn't mention anything about Evie Kate. No, we didn't trade her for a persian rug or anything…she is still here, and the most adorable baby sister there ever was.  So here is a post about all things evie.
She is now 11 months old, crawling, pulling up on everything, and doing the "baby stand" all by herself. (Drew calls it the wobbly-let-go-and-hover-thing-that baby's-do-before-they-walk). She has two teeth barely popping through on the bottom. My kids are late teethers.
She started eating food somewhere along the way and loves everything we have given her. She prefers finger food to food on a spoon, and baby food here is crazy expensive, so most of the time she gets small bits of whatever we are eating. I think she has only had real baby food a handful of times, but honestly I love it because she keeps herself occupied and eats while we are eating.
She is still not sleeping through the night. Ugh. Seriously? She is 11 months old and still wakes up one or two times at night. At first we thought it was because we were moving and she was in our room…but, no. She has her own room now and still nothing has changed. I think at some point we are going to have to let her cry it out for a couple nights in a row, but we haven't mustered up the strength for sleepless night while she figures it out. I'll let you know how it goes.  Really, in the grand scheme of baby-problems it isn't that bad.
The girl has been for sure our most laid back baby, but as she approaches one year she is really getting some sass and a per-son-al-i-ty! Most the time it make us laugh, and it is fun to watch her develop her own preferences.
I am pretty sure she is our last baby, unless something drastic happens and we decide to add to our family through adoption, but I am so enjoying this time with her. She is SUCH a joy and so so sweet. The perfect little addition to our family. What a blessing!