Drew turned 31 this week and we had a little shindig for him. Good friends and good food, a perfect way to celebrate my fabulous husband.
(Thanks to Corrie, by the way, for picking up my camera and taking pictures. I always forget to take pictures of people at parties)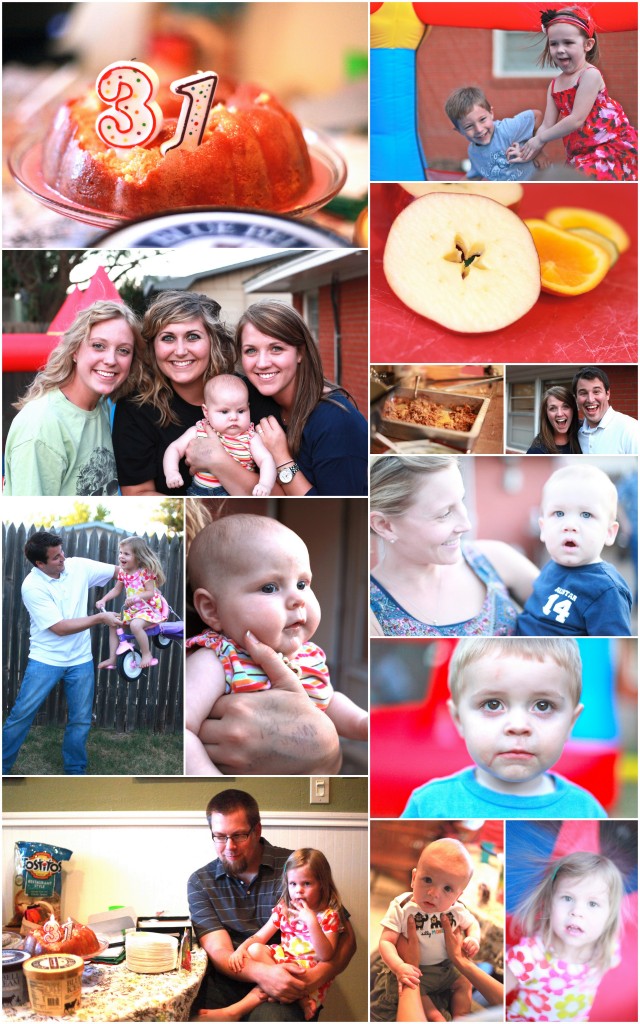 and now a food rant:
1) stop what you are doing and make this pulled pork now. right now. life changing.
2) the cake may look a bit rough, but it is amazing. I will be sharing the recipe soon.