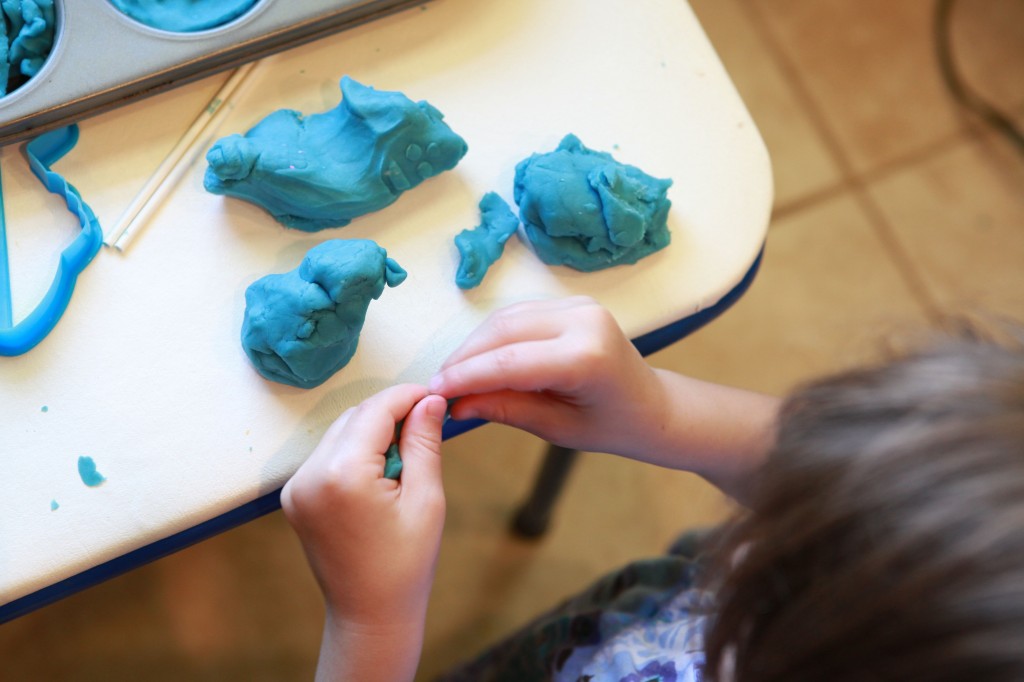 Just to let you know up front, this recipe is 100% stolen from Kelli. I don't know if she made it up or got it from somewhere, so I am giving credit to her. That being said, I love this play dough and felt like I needed to share it with all of you. It lasts forever, it's soft, it's easy to mold, and it's so much less expensive than the store bought stuff.
Here's what you'll need:
2 C. flour
1/2 C. salt
2 C. water
2 Tbsp oil
1/4 C cream of tartar
a few drops of food coloring
Directions:
Let your little one help you mix together all ingredients in a medium sauce pan (except the food coloring…unless you are very brave.)


Transfer the pan to the stovetop and start to cook over medium heat. Add the food coloring and stir the mixture continuously (you could probably wait to add the dye until the end and separate the dough into sections to make a couple different colors…my kids just mix the different colors together anyway, so we stick with a single color).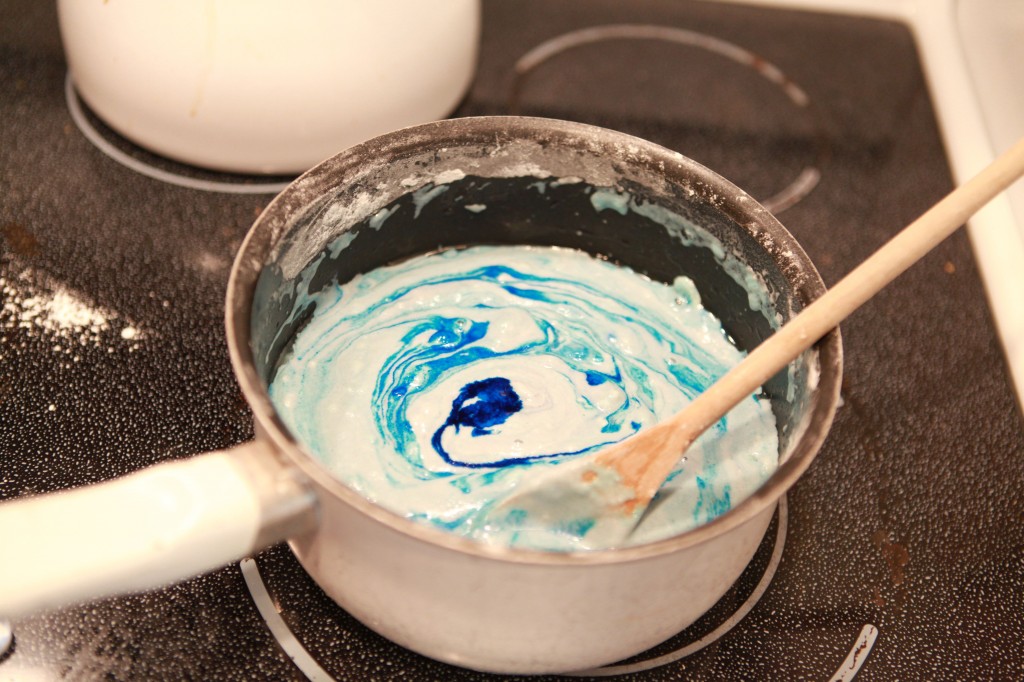 It will start getting lumpier, keep stirring…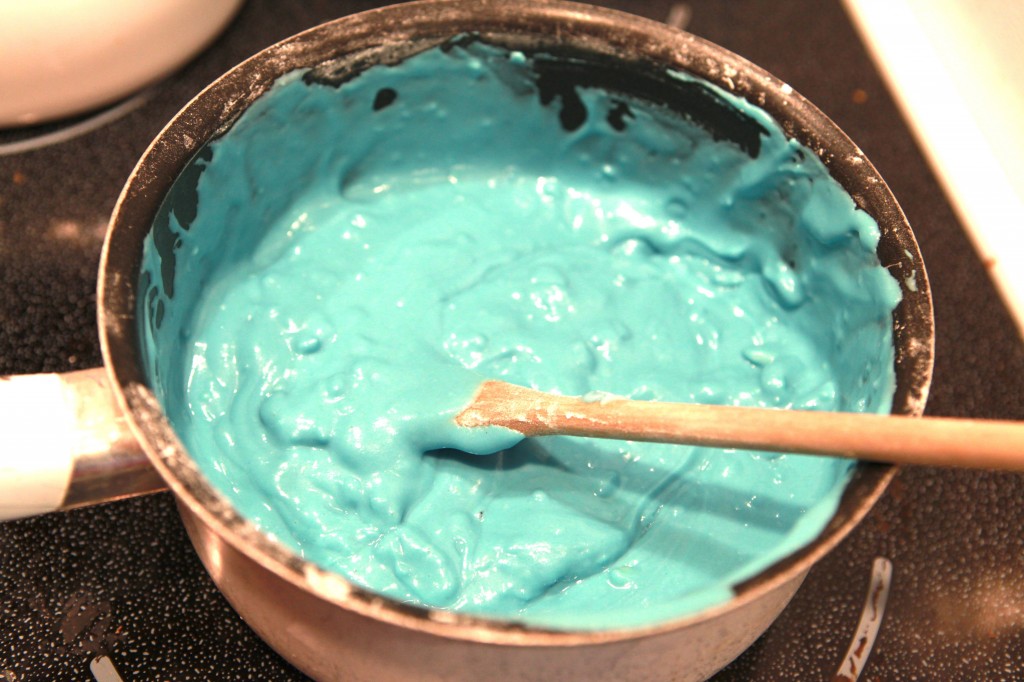 …when it looks like you've messed it all up, keep stirring…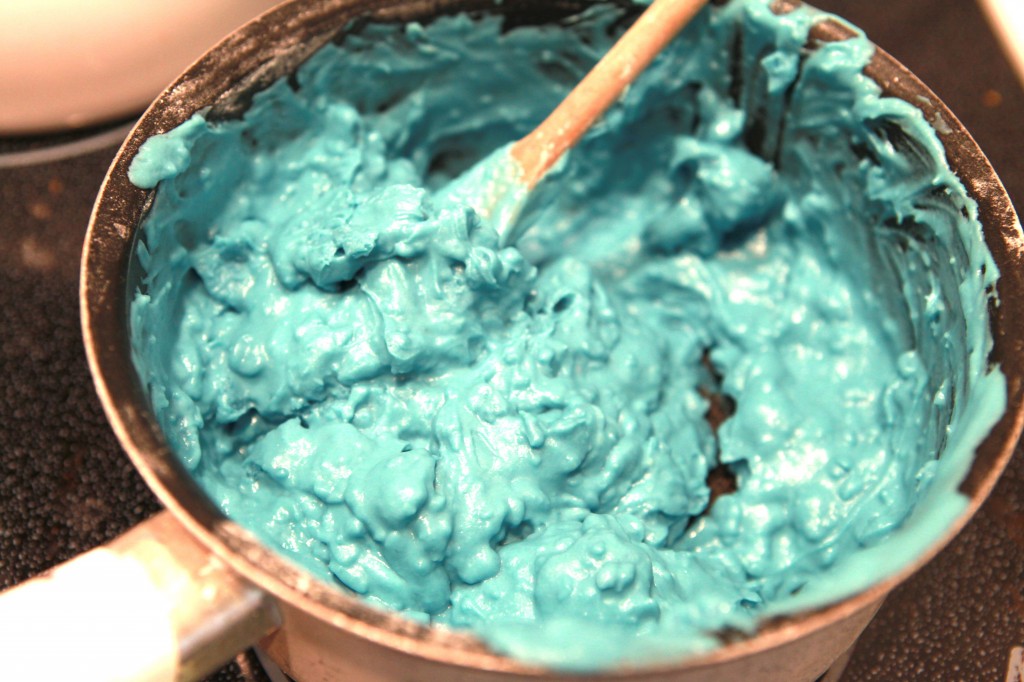 …it will get a little tough, keep stirring…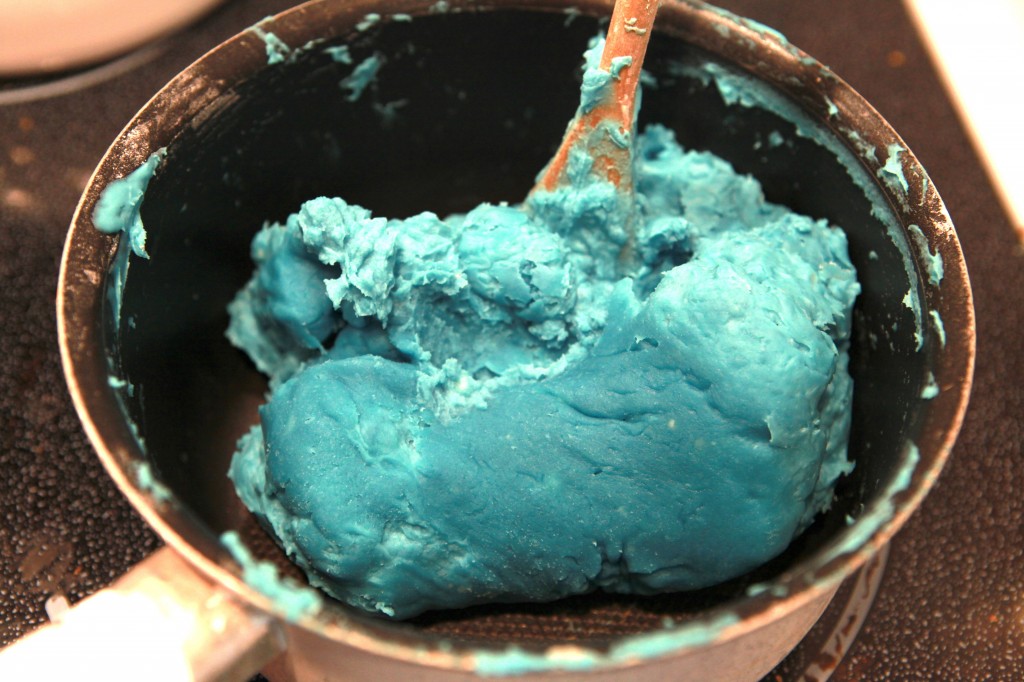 and then all of a sudden it will form into a ball and pull completely away from the sides.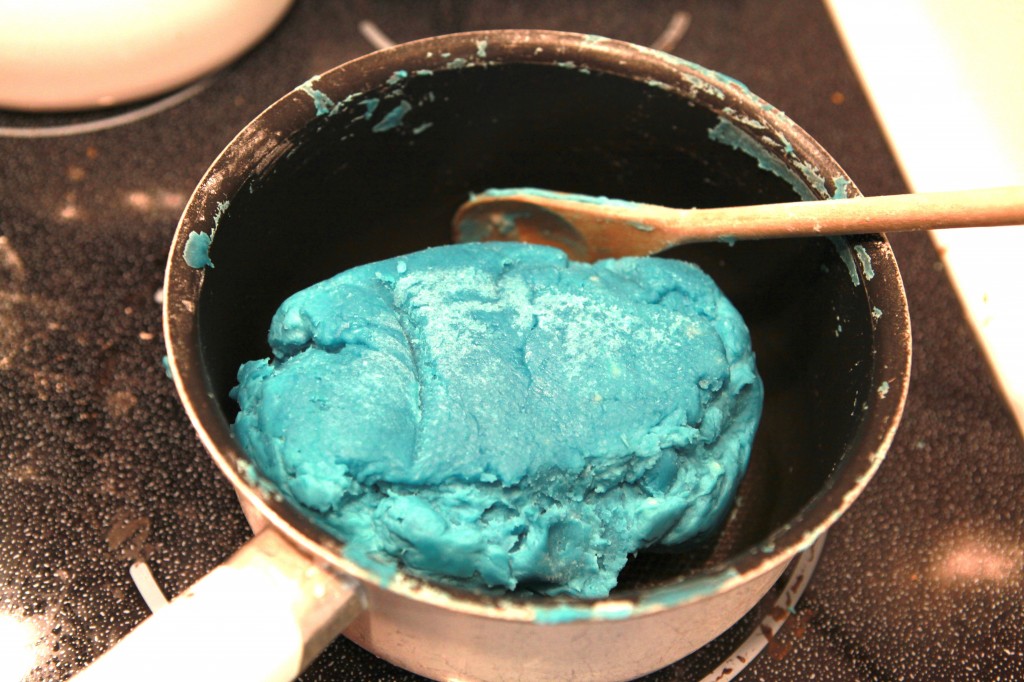 Remove from heat and let the dough cool a bit and then knead it to make sure there are no pockets of dye. Once it is completely cool hand it over to the little ones and let the creativity begin!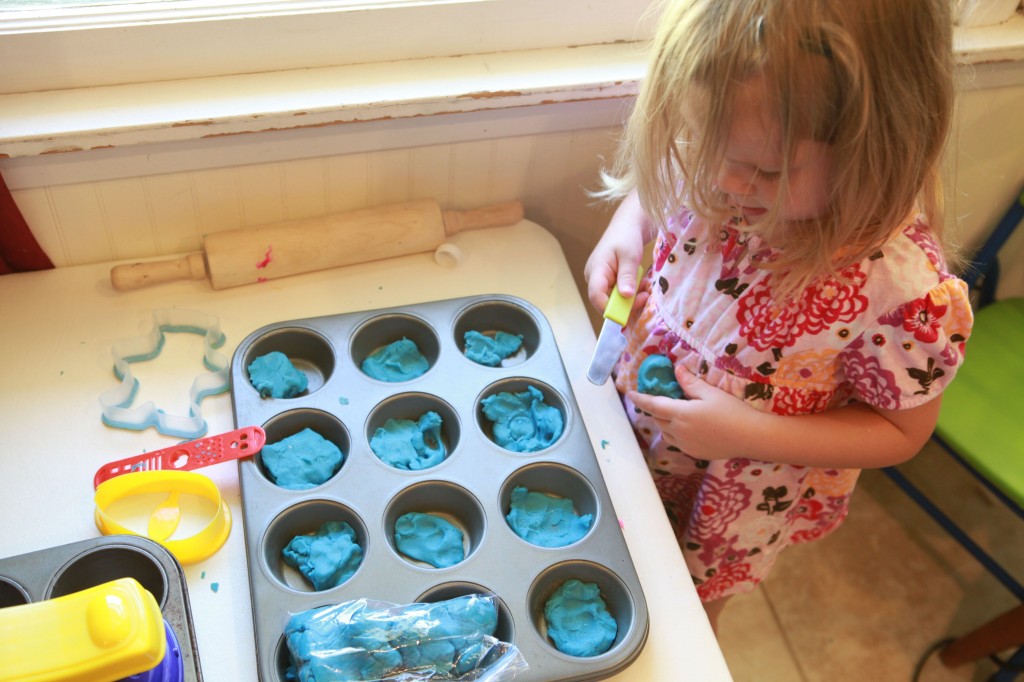 I store mine in a ziplock bag in the refrigerator for months and months.